UPC: 852545003042
Format: LP
Regular price
Sale price
$25.95
Unit price
per
Sale
Sold out
Share
FREE SHIPPING
This item is expected to ship 2 business days after order placement.
View full details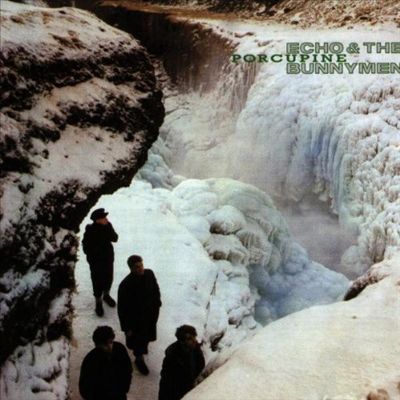 Echo & The Bunnymen: Ian McCulloch (vocals, guitar); Will Sergeant (guitar); Les Pattinson (bass); Pete De Freitas (drums).
Additional personnel: Shankar (strings).
Recorded at Rockfield Studios, Monmouth and Amazon Studios, Liverpool, England. Originally released on Sire (23770). Includes liner notes by Max Bell.
Long out of print in the United States before its 2004 reissue, PORCUPINE, Echo & the Bunnymen's third album, has garnered a reputation for being as prickly as its namesake. Although the record is lined with jagged guitars and is arguably the band's darkest offering, these aspects suit the Bunnymen just fine. Ian McCulloch, in particular, sounds right at home on this brooding set of songs, with his deep, Jim Morrison-esque vocals perfectly conveying his intriguing, shadowy tales.
PORCUPINE is front-loaded with its two key singles--the startling "The Cutter" and the strangely grand "The Back of Love." Both songs benefit from the dramatic string playing of Shankar, who also lends an ominous drone to "Heads Will Roll." Throughout the album, McCulloch conjures up vivid lyrical imagery with his powerful voice, from the demonic depths of "My White Devil" and "Higher Hell" to the soaring heights of "God Will Be Gods" and "In Bluer Skies." The 2004 expanded edition includes five alternate versions of album tracks, along with the excellent B-side "Fuel" and the much-loved single "Never Stop (Discotheque)," rounding out a record that holds its own with other revered Bunnymen outings.