UPC: 093624978350
Format: LP
Regular price
Sale price
$32.95
Unit price
per
Sale
Sold out
Share
FREE SHIPPING
This item is expected to ship between 3 and 4 business days after order placement.
View full details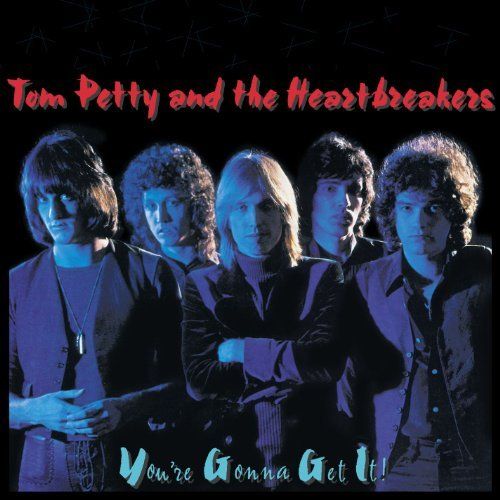 Tom Petty & The Heartbreakers: Tom Petty (vocals, 6- & 12-string guitars, piano); Ron Blair (acoustic guitar, bass); Mike Campbell (6- & 12-string guitars, squeeze box); Benmont Tench (piano, organ); Sran Lynch (drums).
Additional personnel: Noah Shark (percussion); Phil Seymour (background vocals).
Producers: Denny Cordell, Noah Shark, Tom Petty.
Recorded at Shelter Studio, Hollywood, California. Originally released on Shelter (52029). Includes liner notes by Bill Flanagan.
All tracks have been digitally remastered.
After making the world safe for hooky, unpretentious rock & roll with their 1976 debut, Tom Petty & the Heartbreakers followed up with an album that further established their claim to the roots-rock throne while sharpening their songcraft to impeccability. The Byrds influence still loomed large on Petty's sonic landscape but no one before or since ever wore it so well. The desperation and urgency of the protagonist in "I Need to Know" are mirrored by the song's surging rhythm and frantic vocal. Petty is in full McGuinn mode for "Listen to Her Heart," an ultimately warm-hearted pop gem where he supports the subject's independence from an unsuitable beau (so what if he probably had a hidden agenda?). A perfect successor to the band's immaculate first album.
Tracks:
1 - When the Time Comes
2 - You're Gonna Get It
3 - Hurt
4 - Magnolia
5 - Too Much Ain't Enough
6 - I Need to Know
7 - Listen to Her Heart
8 - No Second Thoughts
9 - Restless
10 - Baby's a Rock 'N' Roller