UPC: 191401179911
Format: LP (4 disc)
Regular price
Sale price
$98.95
Unit price
per
Sale
Sold out
Share
FREE SHIPPING
This item is expected to ship 2 business days after order placement.
View full details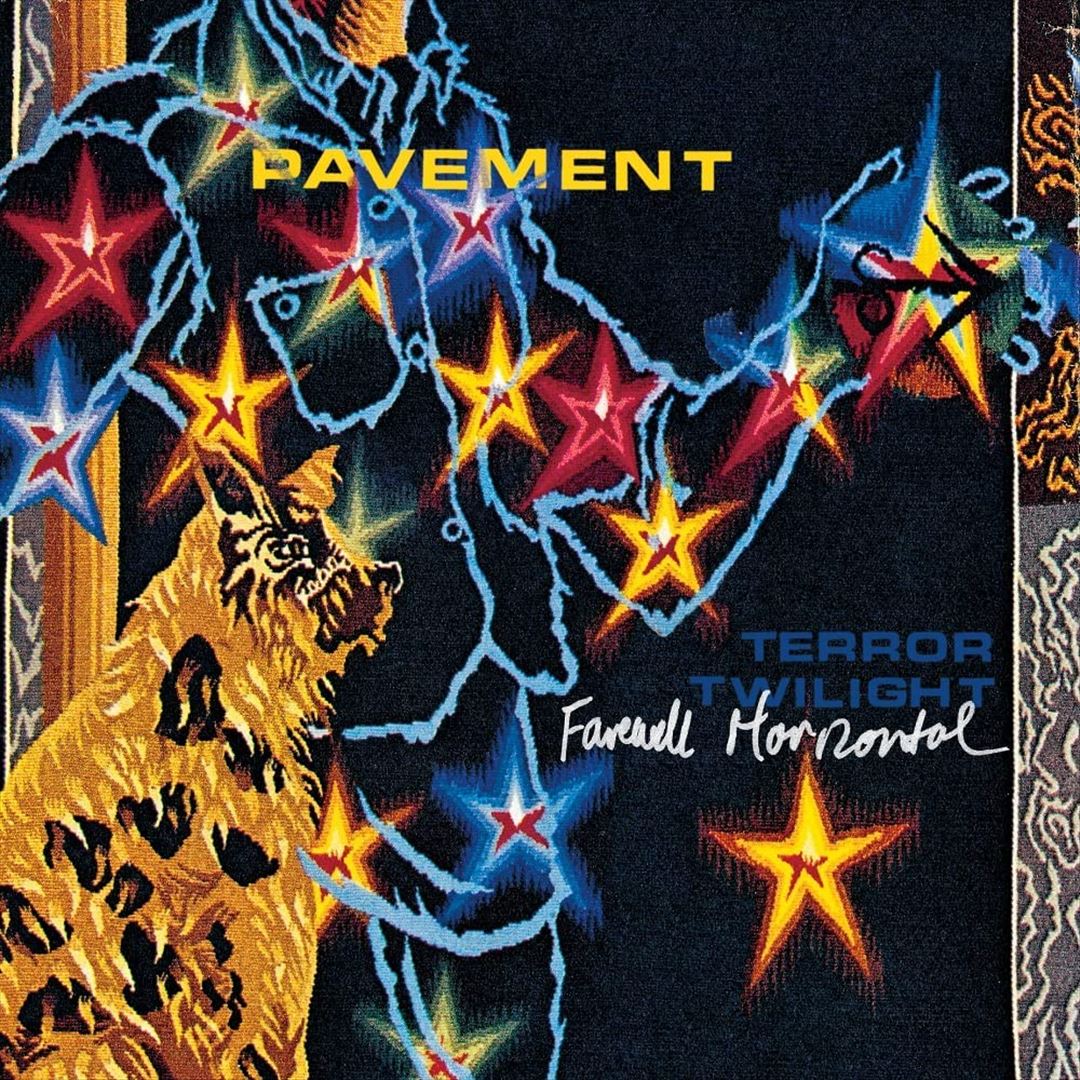 Pavement: Stephen Malkmus, Spiral Stairs (vocals, guitar); Mark Ibold (bass); Steven West, Bobby Nastanovich (drums).
Additional personnel: Johnny Greenwood (harmonica); Dominic Mercott (drums).
Where 1997's BRIGHTEN THE CORNERS saw Stephen Malkmus and his merry band of indie rock pranksters shine a light on the band's rock-centric qualities, TERROR TWILIGHT harkens back to '95s WOWEE ZOWEE, when Pavement were all about the shambolic sprawl of Alternative possibility. Of course, four years later the context is entirely different--the band's fate as rock's (commercially unsuccessful) great post-Nirvana hope is nearly sealed. And maybe that's where both the terror and the twilight come into play--in the realization that preaching sprawling possibility to the converted is more a noose than an open field, that failed expectations are a setting sun.
So, a downbeat spirit pervades TWILIGHT's songs. And in this gloom, Malkmus looks for and finds soft, dark, melodic wonders: "Spit on a Stranger" turns its eye towards relationships, "Major Leagues" towards a careerist's self-worth, and "Ann Don't Cry" tries to be an anthem for outsiders while visibly flashing its own lonely tear. It's not until the closing "Carrot Rope," a sunny bit of mid-tempo Pavement-pop-foolery with two competing and overlapping vocals, that a major-key ray of light is cast upon the proceedings. Let's hope that this little light is enough to get them through the night.
Tracks:
Disc 1:
1 - Platform Blues
2 - Hexx
3 - You Are a Light
4 - Cream of Gold
5 - Ann Don't Cry
6 - Billie
7 - Folk Jam
8 - Major Leagues
9 - Carrot Rope
10 - Shagbag
11 - Speak, See, Remember
12 - Spit on a Stranger
Disc 2:
1 - Porpoise and the Hand Grenade
2 - Rooftop Gambler
3 - Your Time to Change
4 - Stub Your Toe
5 - Major Leagues [Demo Version]
6 - Decouvert de Soleil
7 - Carrot Rope [SM Demo]
8 - Folk Jam Moog [SM Demo]
9 - Billy [SM Demo]
10 - Terror Twilight (Speak, See, Remember) [SM Demo]
11 - You Are a Light [SM Demo]
Disc 3:
1 - Cream of Gold Intro (Jessamine)
2 - Cream of Gold [SM Demo]
3 - Spit on a Stranger [SM Demo]
4 - Folk Jam Guitar [SM Demo]
5 - You Are a Light [Echo Canyon Session]
6 - Ground Beefheart (Platform Blues) [Echo Canyon Session]
7 - Folk Jam [Echo Canyon Session]
8 - Ann Don't Cry [Echo Canyon Session]
9 - Jesus in Harlem (Cream of Gold) [Echo Canyon Session]
10 - Porpoise and the Hand Grenade [Echo Canyon Session]
11 - Spit On a Stranger [Echo Canyon Session]
Disc 4:
1 - Be the Hook
2 - You Are a Light (Jackpot!)
3 - Terror Twilight (Speak, See, Remember)
4 - Rooftop Gambler
5 - For Sale! The Preston School of Industry
6 - Frontwards [Live]
7 - Platform Blues [Live]
8 - Hexx [Live]
9 - You Are a Light [Live]
10 - Folk Jam [Live]
11 - Sinister Purpose [Live]