UPC: 078636803715
Format: LP (2 disc)
Regular price
Sale price
$34.95
Unit price
per
Sale
Sold out
Share
FREE SHIPPING
This item is expected to ship 3 business days after order placement.
View full details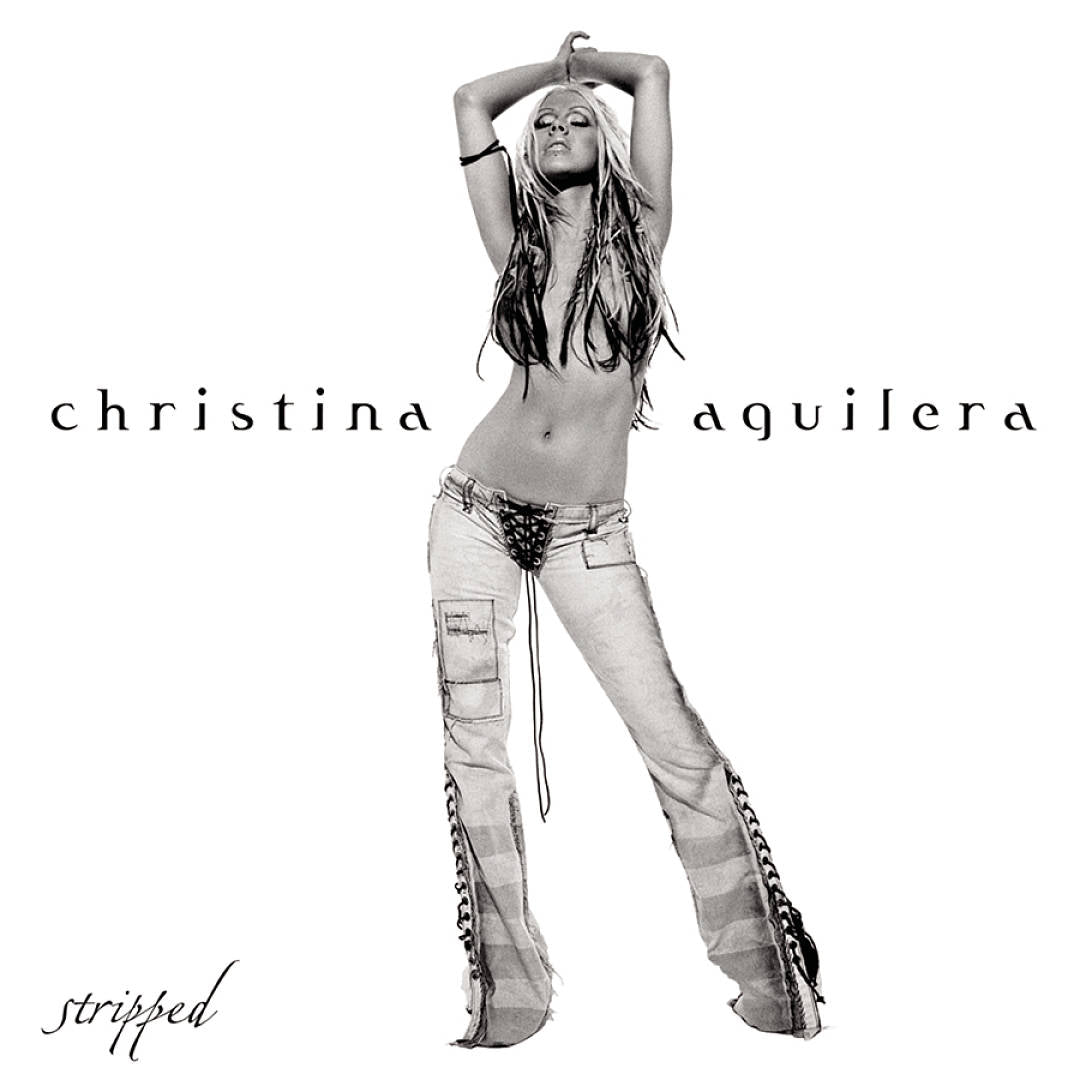 Although STRIPPED is supposed to refer to Christina Aguilera's emotional rather than physical state, you couldn't tell based on her topless pose on the album cover, where the only nod to discretion is some strategically placed hair. Like Britney before her, Christina yearned to get away from her wholesome pop image. In the process, she hooked up with a wide range of collaborators including hip-hop producers Rockwilder and Scott Storch along with a myriad of guest musicians including Eve, Linda Perry, and Dave Navarro. Despite all the glitter and glam, there's no getting away from the fact that Aguilera's singing ability puts her head and shoulders above her poppy peers. Her rich, throaty style works well on slower numbers like a soaring Alicia Keys collaboration "Impossible," piano-driven nugget "Soar," and the Mariah-like "The Voice Within."
Other highlights include the snappy, Lil' Kim hip-hop workout "Can't Hold Us Down," sweeping self-empowering rant "Make Over," and the ribald, jeep-beat crazy joint "Dirrty" featuring Redman. Most revealing (on an emotional level) is "I'm OK," an acoustic guitar-heavy autobiographical remembrance of childhood abuse. Britney Spears may not be quite a woman or a girl, but the newly minted Christina is definitely closer to the former.
Tracks:
Disc 1:
1 - Stripped [Intro]
2 - Can't Hold Us Down
3 - Walk Away
4 - Fighter
5 - [Primer Amor Interlude]
6 - Infatuation
7 - [Loves Embrace Interlude]
8 - Loving Me 4 Me
9 - Impossible
10 - Underappreciated
Disc 2:
1 - Beautiful
2 - Make Over
3 - Cruz
4 - Soar
5 - Get Mine, Get Yours
6 - Dirrty
7 - Stripped, Pt. 2
8 - Voice Within
9 - I'm OK
10 - Keep on Singin' My Song