UPC: 881034134738
Format: LP
Regular price
Sale price
$34.95
Unit price
per
Sale
Sold out
Share
FREE SHIPPING
This item is expected to ship between 4 and 6 business days after order placement.
View full details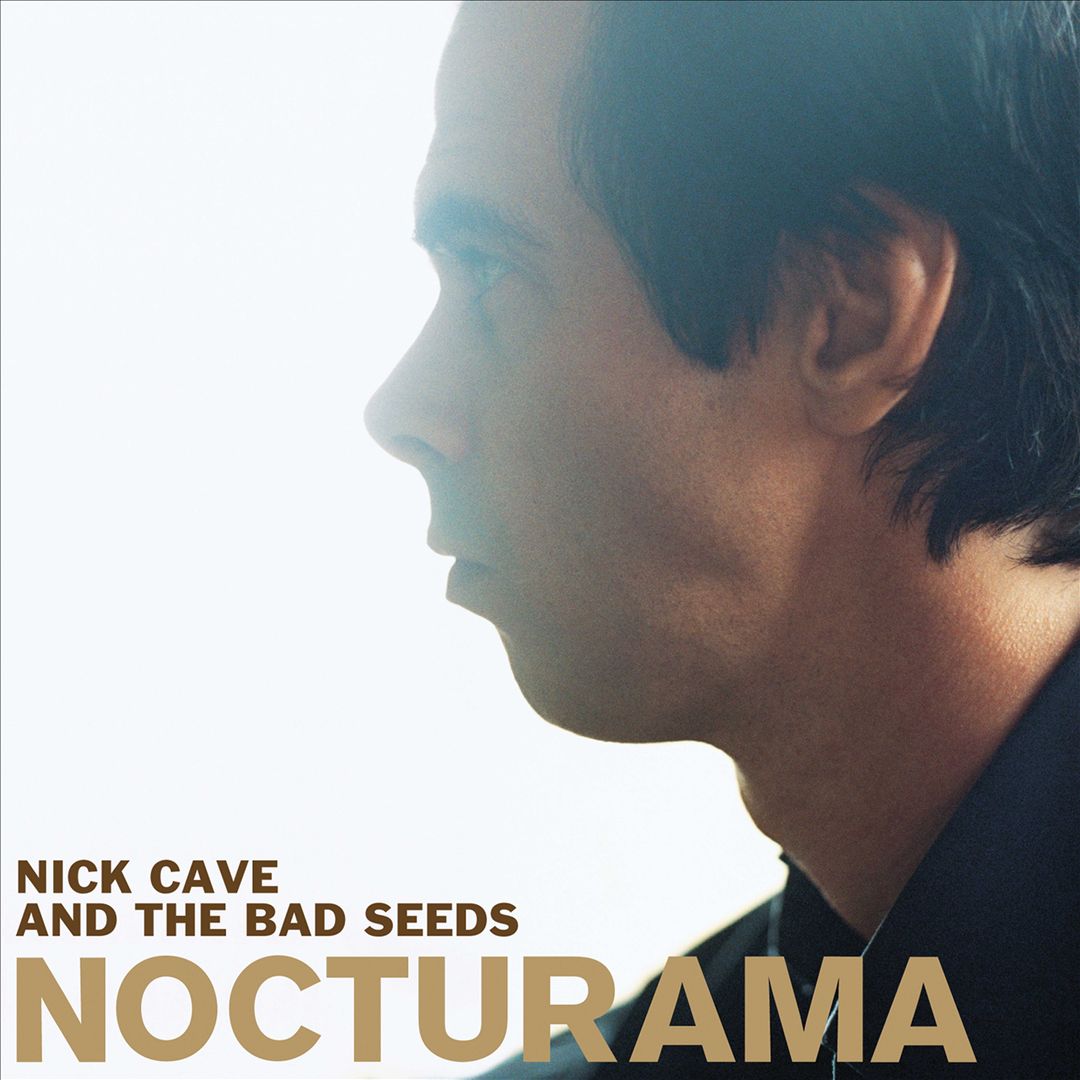 Limited Edition Bonus DVD included with first 40,000 copies.
Nick Cave & The Bad Seeds: Nick Cave (vocals, piano, Hammond B-3 organ); Mick Harvey (guitar, organ, bass, percussion, background vocals); Blixa Bargeld (guitar, pedal steel guitar, background vocals); Warren Ellis (violin); Martyn P. Casey (bass); Thomas Wydler, Jim Sclavunos (drums, percussion, background vocals).
Additional personnel: Chris Bailey (vocals); The Blockheads.
Recorded at SingSing, Melbourne, Australia in March 2002.
This can be seen as the third installment in the series of Nick Cave albums that started with 1997's THE BOATMAN'S CALL; like it's two predecessors, NOCTURAMA is full of stately piano ballads, and largely absent of the barbed-wire rantings that typified Cave's earlier recordings. While past albums painted Cave as the grisly Edgar Allen Poe of rock, NOCTURAMA and its brethren take a marked turn toward more personal, sometimes even romantic themes. Naturally there's still an underlying darkness and disturbance throughout, but overall Cave seems to have turned himself into something of a Bacharach for the post-Goth set. Colored by the mournful violin of the Dirty Three's Warren Ellis and Cave's own prominent piano and organ, most of the tracks perambulate quietly along, delivering subtly disquieting but masterfully crafted observations on the world.
The two exceptions to the quietude are the garagey "Dead Man in My Bed," hailing back to the sound of TENDER PREY's "Deanna," and the unhinged epic closer "Babe, I'm On Fire." The latter is essentially a 15-minute, psychopathic update of Cole Porter's "Let's Do It," with Cave giving full bore to his gloriously twisted imagination in describing the characters from every walk of life who are slaves to passion. The controlled chaos of the Bad Seeds is at its savage best here as they roar and clang away behind him, like the carnivorous Id that he's barely managing to keep under control. It's a powerful, highly original track, and an easy highlight here.
Tracks:
1 - Wonderful Life
2 - He Wants You
3 - Right Out of Your Hand
4 - Bring It On
5 - Dead Man in My Bed
6 - Still in Love
7 - There Is a Town
8 - Rock of Gibraltar
9 - She Passed by My Window
10 - Babe, I'm on Fire